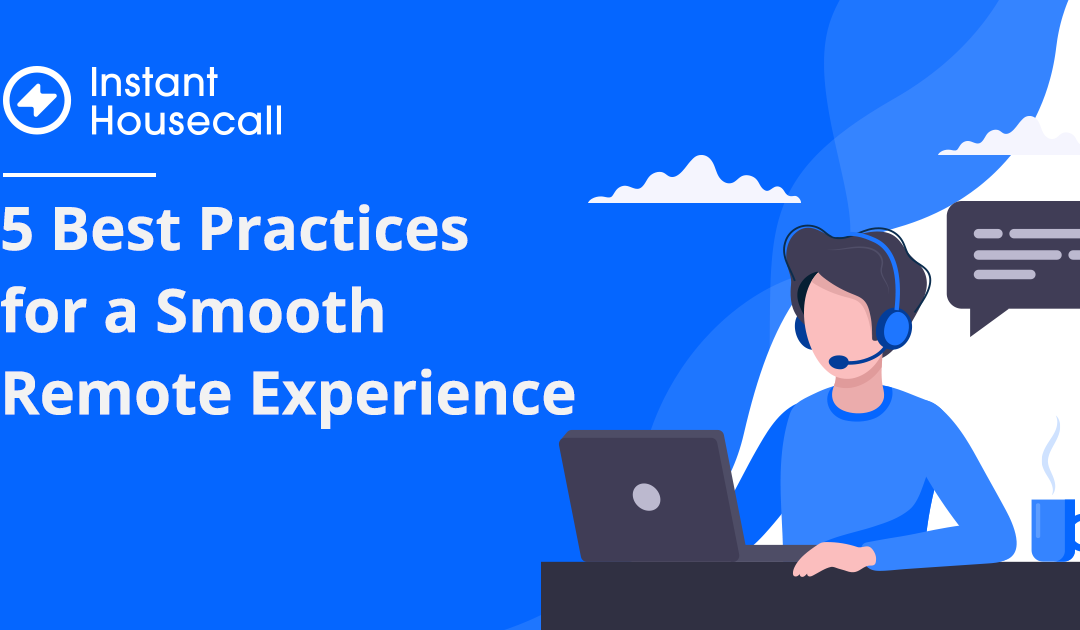 In the last 12+ months, remote support has been elevated to a whole new level of importance. The pandemic forced everyone indoors and transformed corporate offices into ghost towns, while employees all worked remotely.
During this time, remote support was often the only way anyone could get hands-on computer assistance.
Some MSPs and IT business owners were prepared for the increase in remote support requests, others weren't. Those that didn't do much remote login work, found that they needed to become an expert fast to survive and continue providing vital IT support services to clients.
And it doesn't look like the newly remote workforce is going anywhere anytime soon (or ever). 67% of businesses say they expect their work-from-home policies to remain in place for the long-term or permanently.
This means that remote support for remote teams will continue to be a need that many businesses have and one that can be one of the main revenue drivers for IT businesses.
Best Practices to Follow for a Great Remote Support Experience
When providing remote support, it's important to have things go as smoothly as possible so the work is time-efficient for you and a good experience for your customers.
Have a System in Place for a Fast Response
Remember how automotive shops used to advertise the "30-minute oil change?" Now it's the "10-minute oil change!" People expect support services fast these days and despite having tons of technology tools to make life easier, they seem busier than ever.
When customers request a remote support session, they will expect it to happen fast. In minutes, not hours.
You must respond quickly, otherwise, you can end up losing that customer to a competitor.
Using remote software, like Instant Housecall can allow you to handle more than one support request at a time. Technicians can connect to as many as 10 customer computers concurrently, allowing faster response time without needing to hire additional staff.
Implement & Advertise End-User Privacy & Security
People are generally very aware that anything they do online can put their information at risk. Allowing someone to connect to their computer can leave everything they have on that hard drive exposed, so it takes a lot of trust on a customer's part.
It's important to have strong end-user privacy and security systems in place to reduce the risk of a breach of sensitive customer data and to reassure your client that their remote session will be safe.
Some of the standard security practices to have in place are:
Notification to users before accessing their system
A disconnection when work is complete, and the inability to reconnect without permission.
Use multi-factor authentication to secure your remote support account.
256-bit SSL encryption to keep data secured
Make sure you're marketing your remote support services while placing an emphasis on privacy and security.
Chat with Clients While Connected
As a small business owner, you know that there are all types of customers. Some will want you to "just fix it" and they don't have time to know what you did. Others, want to know all the details and exactly what you are doing to fix a problem.
Having a remote session chat that allows you to connect with the customer directly while you're attending to their system is important. It allows you to gather more information about the person's needs and you can also explain what you're doing to those people interested in knowing more.
A session chat with your remote software also allows you an important audit trail to refer to later if needed.
Unattended Access & Reboot Ability
If you're using an older remote connection system, you could end up having to call a user that's stepped away from their computer because the system has disconnected, rebooted, or otherwise locked you out.
This can be a real inconvenience for both you and the customer, and it makes a remote support session take much longer than it needs to.
You want to make sure to use software that gives you the ability to reboot a customer's computer, even in safe mode, and connect automatically when the PC boots back up. For those customers that have given you unattended permission, you also want to have the ability for unattended access. This provides a level of convenience to customers that can help you stand out over your competition.
Keep an Audit Trail of Everything You Did
Even if you're connecting remotely and the customer isn't present, it's important that you keep a detailed audit trail of all the actions that you took. This can then be emailed to the customer after the session is complete, so they are fully informed of what you did to solve an issue.
This is also an important cover for you should something else unrelated go wrong with their computer later. You'll have the paper trail to show exactly what you touched and what you didn't touch.
Try a Remote Support Software With Best Practices Built In
Instant Housecall is a powerful yet easy-to-use remote support software that has multiple best practices built right in for security, multiple connections, and much more.
Try Instant Housecall risk-free for 15 days and experience it for yourself!